Your Neighborhood One-Stop Shop
For over 40 years, West New York Home Center has been the neighborhood one-stop shop for houseware, kitchenware, hardware
and more. Founded on the principals of integrity, trust, and personalized customer service, West New York Home Center offers expert advice, low prices, and a vast variety of goods and services under one roof to every customer who comes through our doors. That's the difference between us and the big box stores — and that's why giving a personal, customized, unbeatable customer experience every time is our top priority.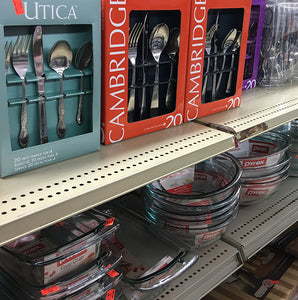 Culinary and Cooking Needs
From pots and pans, cups and mugs, silverware, cookware, containers and more! Our kitchenware department has everything you'll need for your
culinary and cooking needs.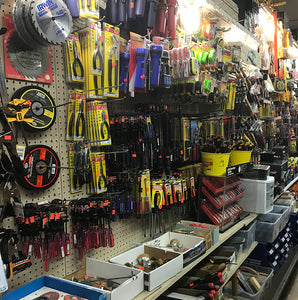 Nuts and Bolts of Daily Life
Shovel the driveway, fix a leaky faucet, paint a room, hang a picture frame, and do it all with the tools and supplies from our hardware department. With hammers, nails, nuts and bolts, paint supplies, tools, trinkets and more, we've got everything essential for any project.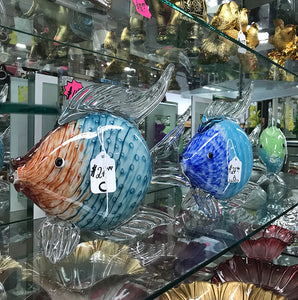 Make Your House a Home
Cabinets and clocks, lamps and lightbulbs, picture frames and paintings, irons, ironing boards, vases and other decor — our houseware department has everything that you need to make your house a home!
Visit Us
6218 Bergenline Ave,
West New York, NJ 07093
_
Mon - Sun / 9am - 6pm
Phone: (201) 854-4500
Testimonials
This place is awesome! They offer free delivery for heavy items like AC Units up to my 5th floor walk up, which is amazing!

Brian O.
Tienen de todo en la tienda, es como un Mini Home Depot. Los empleados siempre están dispuestos a ayudar y son muy amables.

Alex V.
Incredibly responsive customer service. He knew what I needed before I did! And he had some great DIY tips to share.

Stephanie T.
Great staff, super friendly people. They have great prices also.

Eduardo M.
They have stuff o did not know they were still on the market, great place.

Rolando G.